Main content starts here, tab to start navigating
Our Upper Kirby location is at the corner of Kirby and Westheimer. Our seasonal menu with locally-sourced ingredients changes often, so check back for the latest offerings.
Menus
UNDERSTAND OUR MENU: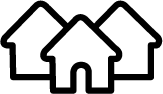 NEIGHBORHOOD FAVORITES
V VEGETARIAN VG VEGAN GF GLUTEN FREE N CONTAINS NUTS/SEEDS
Download PDF
Daily Specials
AGEDASHI FRIED TOFU VG N

WHITE RICE, BABY BOK CHOY, SHAVED CARROTS, RED CABBAGE, GREEN ONION, HOUSE PICKLES, SESAME SEEDS

$17.00

AVOCADO TARTINE N

POACHED EGG, HEIRLOOM TOMATO, PROSCIUTTO, MIXED GREENS, BALSAMIC GLAZE, HARVEST WHEAT TOAST

$14.00

AHI TUNA POKE BOWL GF N

CURRY CAULIFLOWER & BROCCOLI "RICE", AVOCADO, MARINATED CHERRY TOMATO, SNOW PEAS, SPROUTS, SESAME SEEDS, MANGO VINAIGRETTE

$25.00

TUNA MELT

TOMATO, ROMAINE, HARD BOILED EGGS, CUCUMBER, SWEET PEPPERS, CAPERS, AIOLI, PROVOLONE, FRIED ONIONS, WHEAT BREAD

$18.00
Wine By The Glass
VINA GALANA TEMPRANILLO ROSE /ES

ROSE PETAL AROMAS, STRAWBERRIES AND CREAM

$10.00

TREFETHEN CHARDONNAY /CA

LIQUID SUNSHINE IN A GLASS, WITH FLAVORS OF POACHED PEAR, LEMON CREAM, TOASTED BRIOCHE

$10.00

PRINCE DE LIS /FR

CRISP, DRY ,GREEN APPLE

$10.00

MINER SAUVIGNON BLANC

LIGHT AND CRISP, AROMAS OF STONE FRUIT AND FRESH HERBS FOLLOWED WITH GRAPEFRUIT AND MELON FLAVORS

$10.00

BONANZA CABERNET /CA

LUSCIOUS FRUIT, CURRANTS AND SILKY TANNINS

$10.00

VINA GALANA TEMPRANILLO /ES

MEDIUM BODIED, BLACK CHERRY, RASPBERRY, SPICE

$10.00
Featured Seasonal "Sips"
LFM ASSORTED COCKTAILS

LOCAL FOODS VERY OWN HAND CRAFTED COCKTAILS
$9 SINGLE / $22 16oz JAR

H-TOWN SWEET TEA • SPICY MARGARITA • LAVENDER LEMONADE • BLOOD ORANGE MARGARITA
UNDERSTAND OUR MENU: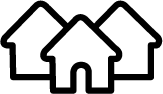 NEIGHBORHOOD FAVORITES
V VEGETARIAN VG VEGAN GF GLUTEN FREE N CONTAINS NUTS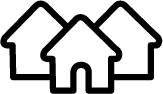 NEIGHBORHOOD FAVORITES:
THIS ICON MEANS THE DISH IS EXCLUSIVE TO THIS LOCAL FOODS. PERHAPS IT HIGHLIGHTS SEASONAL INGREDIENTS OR REFLECTS OUR CHEF'S STYLE OF CUISINE, A FAVORITE PREPARATION OR UNIQUE RECIPE. ENJOY.
WE DO CHARGE A 5% PREMIUM PACKAGING FEE ON ALL TO GO ORDERS
SOME OF OUR HIGHLIGHTED VENDORS:
FALCON LAKE FARMS
Download PDF
Sandwiches
Served with your choice of two house sides or a cup of soup

• Any sandwich can be prepared as a salad
• Sub gluten-free wrap - +2.50

TRUFFLED EGG SALAD V

VITAL FARMS EGGS, GREENS, TOMATO, PARMESAN, AIOLI, PRETZEL BUN

$13.00

"CRUNCHY" CHICKEN N

OVEN ROASTED CHICKEN BREAST, NUT-SEED CRUMBLE, CRUSHED CHIPS, LETTUCE, TOMATO, HOUSE PICKLES, PROVOLONE, BUTTERMILK RANCH, PRETZEL BUN

$15.00

GULF SEAFODD

BLUE HORIZON SHRIMP & CRAB, TOMATO, PICKLED ONION, GREEN GODDESS DRESSING, CIABATTA

$17.00

GARDEN SAMMIE VG

BRUSSEL SPROUTS, AVOCADO SPREAD, HUMMUS, PICKLED ONION, TOMATO, CURRIED CAULIFLOWER, SPROUTS, CIABATTA

$12.50

AVOCADO B.L.T.

CRISPY BACON, ROMAINE, HEIRLOOM TOMATO, FRIED EGG, AVOCADO, AIOLI, HARVEST WHEAT

$16.00

QUINOA BURGER VG N

LETTUCE, TOMATO, ONION, PICKLES, VEGAN AIOLI, PRETZEL BUN

$13.50

BANH MI

CHARRED FALCON LAKE FARMS PORK, PICKLED ONION, JALAPEÑO, CILANTRO, SAMBAL, AIOLI, CUCUMBER-CARROT SLAW, FRENCH BAGUETTE

$14.00

Sub San San Organic Non GMO Tofu with Vegan Aioli VG

HOUSE CURED & SMOKED SALMON

CURED & COLD SMOKED, ONION JAM, EGGY CREAM CHEESE, DILL PICKLES, TOASTED EVERYTHING BAGEL

$15.00

CHIMICHURRI STEAK

SLICED 44 FARMS TRI TIP BEEF, BABY ARUGULA, PERAGON CHEDDAR, AVOCADO, TOMATO, AIOLI, CIABATTA

$18.00
Market Sides
Each - 4 / Pint - 6 / Quart - 11
HOUSEMADE CHIPS GF VG

OLD BAY SEASONING

SUMMER SLAW GF VG N

AVOCADO-CASHEW GREEN GODDESS, JALAPENO, CORN, CILANTRO, PUMPKIN SEEDS

HOUSE GRANOLA GF VG N

OATS, HONEY, SESAME SEEDS

DILL PICKLE SPEARS GF VG

HOUSE BRINED

TUSCAN KALE GF N V

GOLDEN RAISINS, PINE NUTS, PARMESAN

RED POTATO SALAD GF V

EGG, MUSTARD, DILL, ONION

SEASONAL FRUIT GF VG

TEXAS WATERMELON
Something to Share
WARM SPINACH DIP VG N GF

CASHEW CREAM, HEARTS OF PALM, CRISPY GARLIC, TORTILLA CHIPS

$10.00

CASHEW QUESO VG N GF

PICO DE GALLO, VEGAN "TACO MEAT", HOUSE TORTILLA CHIPS

$9.00
Salads and Bowls
• Add a protein to any salad Tofu 3 / Chicken 5 / Shrimp 6 / Salmon 8
SUMMER HARVEST GF N V

GREENS, ROASTED CORN, CUCUMBER, GOLD BAR SQUASH, PURE LUCK GOAT CHEESE, NINJA RADISH, BRUSSELS SPROUTS, TOMATO, WATERMELON, TOASTED SUNFLOWER SEEDS, FRESH HERB VINAIGRETTE

$13.50

ASIAN CHICKEN N GF

NAPA CABBAGE, ROMAINE, CURED CUCUMBER, BROCCOLI, SNOW PEAS, CASHEWS, BEAN SPROUTS, CRISPY GARLIC, CILANTRO, SESAME SEEDS, GINGER-SOY VINAIGRETTE, SAMBAL-PEANUT SAUCE

$15.00

SALMON POKE GF N

SESAME-CILANTRO QUINOA, SANBAIZU, BEAN SPROUTS, AVOCADO, CHILI PEACHES, SNOWPEAS, RADISH, SESAME SALT

$17.00

CAESAR SALAD VG N

ROMAINE, CURLY ENDIVE, HEARTS OF PALM, HOUSEMADE CROUTONS, CHILI PEACHES, SEED GRANOLA, MISO-CASHEW CAESAR DRESSING

$13.00

VEGAN TACO SALAD GF VG N

KALE, ROMAINE, WOODLAND'S TEMPEH, TORTILLA SHELL, MARINATED JICAMA, KIDNEY BEANS, AVOCADO, ROASTED CORN, TOMATO, PICKLED ONIONS, PUMPKIN SEEDS, LEMON VINAIGRETTE

$14.50
Soups
Cup - 4 / Bowl - 7.5
OUR CLASSIC CHICKEN POSOLÉ GF N

POBLANO, GREEN CHILES, HOMINY, CILANTRO & PUMPKIN SEED GARNISH

WATERMELON PEACH GAZPACHO VG

SERVED CHILLED WITH CRISPY BASIL, CROUTONS, CHILI OIL
Entrées
POWER BOWL GF VG N

NAVY BEANS, BROWN RICE QUINOA MIX, CURRY TOFU, ROASTED SQUASH, CHERRY TOMATO, RED WATERCRESS, RADISH, SUNFLOWER SEEDS, HARISSA VINAIGRETTE

$15.00

PAN SEARED SALMON n

TOMATO SAFFRON BRODO, KALE, ENGLISH PEAS, PISTACHIO-FENNEL RELISH & CIABATTA CROSTINI
(Not available during brunch)

$21.00
Drinks
WATERMELON LEMONADE

$3.50

HONEY ICED COFFEE (WITH OAT MILK) V

BENJY'S COLD BREW, HONEY, CINNAMON, VANILLA BEAN, NUTMEG, OAT MILK

$4.50

KATZ COLD BREW NITRO DRAFT

BLACK COFFEE MADE SMOOTH AND LIGHT BY THE NITRO LINE

$4.50 - $6.00
Sweets
CHOCOLATE CHIP COOKIE V

$2.50

CHOCOLATE BROWNIE GF

$5.00

CARROT CUPCAKE VG

$4.00
Please note: Paper plates, utensils, napkins, serving utensils, and cups/lids (drinks) all included in pricing (Available upon request).
For complete descriptions and dietary options of all sandwiches, salads, and other menu items, please refer to our Daily Menu.
Download PDF
Complete Meals
Selection of individually wrapped half sandwiches, salad, side, & dessert
Petite (Feeds 5-7)

• Choose your own combination of 5 sandwiches from the following: Crunchy Chicken, Garden Sammie, Egg Salad
• Choice of Seasonal Harvest Salad or Asian Chicken Salad
• Choice of Pickles, Chips, or Tuscan Kale
• Cookie Platter

-- &nbsp$140

OPTIONS: Double salad +$35, Add additional dressing 8oz $4.5

Small (Feeds 8-10)

• Choose your own combination of 8 sandwiches from the following: Crunchy Chicken, Garden Sammie, Egg Salad
• Choice of Seasonal Harvest Salad or Asian Chicken Salad
• Choice of Pickles, Chips, or Tuscan Kale
• Cookie Platter

-- &nbsp$185

OPTIONS: Double salad +$35, Add additional dressing 8oz $4.5

Medium (Feeds 11-15)

• Choose your own combination of 11 sandwiches from the following: Crunchy Chicken, Garden Sammie, Egg Salad
• Choice of Seasonal Harvest Salad or Asian Greens
• Choice of Pickles, Chips, or Tuscan Kale
• Cookie Platter

-- &nbsp$280

OPTIONS: Double salad +$70, Add additional dressing 8oz $4.5/16oz $9

Large (Feeds 16-20)

• Choose your own combination of 16 sandwiches from the following: Crunchy Chicken, Garden Sammie, Egg Salad
• Choice of Seasonal Harvest Salad or Asian Chicken Salad
• Choice of Pickles, Chips, or Tuscan Kale
• Cookie Platter

-- &nbsp$365

OPTIONS: Double salad +$70, Add additional dressing 8oz $4.5/16oz $9
Picnic Platters
Selection of individually wrapped half sandwiches & a side
Petite (Feeds 5-7)

• Choose your own combination of 5 sandwiches from the following: Crunchy Chicken, Garden Sammie, Egg Salad
• Choice of Pickles, Chips, or Tuscan Kale

-- &nbsp$80

Small (Feeds 8-10)

• Choose your own combination of 8 sandwiches from the following: Crunchy Chicken, Garden Sammie, Egg Salad
• Choice of Pickles, Chips, or Tuscan Kale

-- &nbsp$120

Medium (Feeds 11-15)

• Choose your own combination of 11 sandwiches from the following: Crunchy Chicken, Garden Sammie, Egg Salad
• Choice of Pickles, Chips, or Tuscan Kale

-- &nbsp$165

Large (Feeds 16-20)

• Choose your own combination of 16 sandwiches from the following: Crunchy Chicken, Garden Sammie, Egg Salad
• Choice of Pickles, Chips, or Tuscan Kale

-- &nbsp$230
Local Market Sides
Tuscan Kale

• Small - Serves 8-10 -- &nbsp$48

• Large - Serves 16-20 -- &nbsp$90

Housemade Potato Chips

• Small - Serves 8-10 -- &nbsp$25

• Large - Serves 16-20 -- &nbsp$45

Housemade Dill Pickles

• Small - Serves 8-10 -- &nbsp$25

• Large - Serves 16-20 -- &nbsp$45
Boxed Lunches
8 person minimum
Sandwich

(choice of Chips, Pickles, Tuscan Kale, or Chocolate Chip Cookie)

• Crunchy Chicken Box -- &nbsp$16

• Garden Sammie Box -- &nbsp$13.5

• Egg Salad Box -- &nbsp$14

• Banh Mi Box -- &nbsp$15

• Gulf Seafood Box -- &nbsp$18

Salad

• Seasonal Harvest Salad -- &nbsp$14.5

• Asian Chicken Salad -- &nbsp$16

• Garden Sammie Salad -- &nbsp$13.5

• Egg Salad -- &nbsp$14

• Crunchy Chicken Salad -- &nbsp$16

• Vegan Taco Salad -- &nbsp$15
Group Salads
Seasonal Harvest Salad

• Small - Serves 8-10 (half sized portions) -- &nbsp$70

• Large - Serves 16-20 (half sized portions) -- &nbsp$139

OPTIONS: Add Roasted Chicken -- Small $35/Large $58 or Tofu -- Small $25/Large $45; Add Shrimp -- Small $45/Large $68; Add additional dressing 8oz $4.5/16oz $9

Asian Chicken Salad

• Small - Serves 8-10 (half sized portions) -- &nbsp$80

• Large - Serves 16-20 (half sized portions) -- &nbsp$154

OPTIONS: Add additional dressing 8oz $4.5/16oz $9
Cookie Platter
Chocolate Chip Cookie Platter

(individually wrapped)

• Small (12 pieces) -- &nbsp$33

• Large (24 pieces) -- &nbsp$65
Drinks
Seasonal Lemonade

Gallon (serves 16) -- &nbsp$40

Katz Black Tea

Gallon (serves 16) -- &nbsp$32

Bottled Water

-- &nbsp$2/ea

Sparkling Water

-- &nbsp$3/ea
Slide 1 of 5
Slide 2 of 5
Slide 3 of 5
Slide 4 of 5
Slide 5 of 5