Main content starts here, tab to start navigating
Slide 1 of 5
Slide 2 of 5
Slide 3 of 5
Slide 4 of 5
Slide 5 of 5
UNDERSTAND OUR MENU: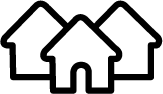 NEIGHBORHOOD FAVORITES
V VEGETARIAN VG VEGAN GF GLUTEN FREE N CONTAINS NUTS/SEEDS
Download PDF
Daily Specials
CHIMICHURRI STEAK BOWL GF

BROWN RICE, KIDNEY BEANS, SAUTEED ONIONS & BELL PEPPERS, OYSTER MUSHROOMS TORTILLA STRIPS, CHIPOTLE GLAZE & SLICED AVOCADO

$22.00

SHRIMP PO-BOY

CORNMEAL FRIED SHRIMP, HOUSE SRIRACHA AIOLI, FRISÉE LETTUCE, FRIED LOCAL MUSHROOMS, PICKLED ONIONS, SERVED ON TOASTED BAGUETTE AND SERVED WITH CHOICE OF TWO SIDES OR A CUP OF SOUP.

$19.00

FALAFEL TABOULI BOWL V

FALAFEL, TABOULI, LABNE, MINT-CUCUMBER SALAD

$17.00

PESTO CHICKEN PASTA N

HOUSE PESTO (CONTAINS PINE NUTS), FABIO'S PASTA, RED BIRD CHICKEN BREAST, SAUTEED CAULIFLOWER, SHISHITO PEPPERS, CHERRY, TOMATOES, AND COLLARD GREENS, TOPPED OFF WITH PARMESAN CHEESE, SCALLIONS AND TOASTED PINE NUTS

$20.00

SASHIMI SALMON POKE N GF

BROWN RICE, SUGAR SNAP PEAS, CUCUMBER SALAD, BROCCOLI, SWEET POTATOES, CASHEWS, RADISH, LOCAL SPROUTS, SMOKED TAMARI & WASABI CREAM

$19.50
Wines by the Glass
MARGARITA

SWEET & SOUR MIX & AGAVE WINE

$11.00

BLOODY MARY

HOUSEMADE BLOODY MARY MIX, CELERY, PICKLE, & VODKA WINE

$11.00

MOSCATO LEMONADE

HOUSE LEMONADE, MOSCATO & ELDERFLOWER

$11.00

J.P. CHENET

FRANCE

$10.00

TREFETHEN CHARDONNAY

NAPA, CA

$10.00

SAUVIGNON JOHN SAUVIGNON BLANC

CA/HOUSTON, TX

$10.00

ELOUAN PINOT NOIR

OREGON

$10.00

DAOU CABERNET

PASO ROBLES, CA

$10.00
UNDERSTAND OUR MENU: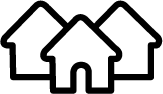 NEIGHBORHOOD FAVORITES
V VEGETARIAN VG VEGAN GF GLUTEN FREE N CONTAINS NUTS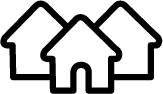 NEIGHBORHOOD FAVORITES:
THIS ICON MEANS THE DISH IS EXCLUSIVE TO THIS LOCAL FOODS. PERHAPS IT HIGHLIGHTS SEASONAL INGREDIENTS OR REFLECTS OUR CHEF'S STYLE OF CUISINE, A FAVORITE PREPARATION OR UNIQUE RECIPE. ENJOY.
SOME OF OUR HIGHLIGHTED VENDORS:
FALCON LAKE FARMS
Download PDF
Sandwiches
Served with your choice of two house sides or a cup of soup

• Any sandwich can be prepared as a salad
• Sub NEW GLUTEN FREE BREAD BY LEVEN BREAD CO. $3.00

TRUFFLED EGG SALAD V

"VITAL FARMS EGGS", GREENS, TOMATO, PARMESAN, AIOLI, PRETZEL BUN

$14.00

"CRUNCHY" CHICKEN N

OVEN ROASTED CHICKEN BREAST, NUT-SEED CRUMBLE, CRUSHED CHIPS, ROMAINE, TOMATO, HOUSE PICKLES, PROVOLONE, BUTTERMILK RANCH, PRETZEL BUN

$15.25

CHIMICHURRI STEAK TORTA

FRIED EGG, DAIRYMAID'S BRIE, CARAMELIZED ONIONS & MUSHROOMS, ARUGULA, SMASHED AVOCADO, DIJON AIOLI, BOLILLO ROLL

$19.00

BANH MI

CHARRED FALCON LAKE FARMS PORK, PICKLED ONION, JALAPEÑO, CILANTRO, SAMBAL, AIOLI, CUCUMBER-CARROT SLAW, FRENCH ROLL

$14.50

Sub San San Organic Non GMO Tofu with Vegan Aioli VG

GULF SEAFOOD

BLUE HORIZON SHRIMP & BLUE CRAB, TOMATO, PICKLED ONION, GREEN GODDESS DRESSING, CIABATTA

$17.50

GARDEN SAMMIE VG

BRUSSELS SPROUTS, AVOCADO SPREAD, HUMMUS, ROMAINE, PICKLED ONION, TOMATO, CURRIED CAULIFLOWER, SPROUTS, CIABATTA

$13.00

AVOCADO BLT N

CRISPY BACON, ROMAINE, HEIRLOOM TOMATO, FRIED EGG, AVOCADO,SRIRACHA AIOLI, HARVEST WHEAT

$16.00

QUINOA BURGER VG N

SMOKED QUINOA PATTY,PICKLED TAQUERIA VEGETABLES, TOMATO, SHREDDED ROMAINE, VEGAN AIOLI, CIABATTA

$14.50
Market Sides
Each - 4 / Pint - 6 / Quart - 11
HOUSEMADE CHIPS GF VG

OLD BAY SEASONING

RED POTATO SALAD GF V

EGG, AIOLI, MUSTARD, DILL, HONEY

TUSCAN KALE GF N V

GOLDEN RAISINS, PINE NUTS, PARMESAN

AUTUMN'S BOUNTY VG

ROASTED ROOT VEGETABLES, WILD RICE, BARLEY, MAPLE DIJON VINAIGRETTE

GRANOLA V N GF

OATS, HONEY, SESAME & PUMPKIN SEEDS

DILL PICKLE SPEARS GF VG

CURRY BRINED
Something to Share
HOUSEMADE FRENCH FRIES V

WITH GARLIC AIOLI

$6.00

CASHEW QUESO VG N GF

PICO DE GALLO, VEGAN "TACO MEAT", HOUSE TORTILLA CHIPS

$9.00

FRIED BRUSSELS N V

GREEN BEANS, PICKLED ONIONS, SESAME SEEDS, CHIPOTLE GLAZE TOPPED WITH HAZELNUTS

$12.00
Salads
• Add a protein to any salad Tofu 3 / Chicken 5 / Salmon 8
FALL HARVEST GF N V

MIXED GREENS, DELICATA SQUASH, SUGAR SNAP PEAS, CAULIFLOWER, ROASTED GRAPES, RADISH, BRUSSELS, SUNFLOWER SEEDS, SPROUTS, TX GOAT CHEESE, FRESH HERB VINAIGRETTE

$13.50

TACO SALAD GF VG N

KALE, ROMAINE, WOODLANDS' TEMPEH, MARINATED JICAMA, KIDNEY BEANS, AVOCADO, CILANTRO-HOMINY, TOMATO, PICKLED ONIONS, TORTILLA STRIPS, PUMPKIN SEEDS, LEMON VINAIGRETTE

$15.00

ASIAN CHICKEN N GF

NAPA CABBAGE, BROCCOLI, GREEN BEANS, CASHEWS, BEANS SPROUTS, SWEET POTATO NOODLES, SESAME SEEDS, HOUSE PICKLES, GINGER-SOY VINAIGRETTE, SPICY PEANUT SAUCE

$15.25

BURGER SALAD

44 FARMS BEEF, SHREDDED CHEDDAR, ROMAINE, TOMATO, PICKLES, RED ONION, CROUTONS, FRENCH FRIES & "SECRET" SAUCE

$16.00

BLACKENED SALMON CAESAR

BLACKENED SEARED SALMON FILET, KALE-ROMAINE MIX, PARMESAN, FRIED CAPERS, TOMATO, HEART OF PALM, CROUTONS

$19.00
Soups
Cup - 4.5 / Bowl - 8
OUR CLASSIC CHICKEN POSOLÉ GF N

POBLANO, GREEN CHILES, HOMINY, CILANTRO & PUMPKIN SEEDS

VEGAN GUMBO VG

DARK ROUX, WINTER SQUASH, BROWN RICE-QUINOA
Entrees
FALL POWER BOWL VG GF N

ACORN SQUASH, ROASTED TURNIPS, COLLARD GREENS, BROWN RICE-QUINOA, MAPLE TAHINI VINAIGRETTE, TOASTED WALNUTS, GINGER-CRANBERRY CHUTNEY

$17.00

CLASSIC TX CHEESEBURGER

44 FARMS BEEF, LETTUCE, TOMATO, ONION, PICKLES, CHEDDAR, "SECRET" SAUCE, POTATO BUN, SERVED WITH HOUSE-MADE FRENCH FRIES,

$16.00
Drinks
CITRUS MINTADE

$3.65

HONEY ICED COFFEE (WITH OAT MILK) N

$4.50

KATZ COLD BREW NITRO DRAFT

$6.00

PAT GREER'S KOMBUCHA

$5.00

COKE / DIET COKE / SPRITE

$3.00
Sweets
CHOCOLATE CHIP COOKIE V

$3.00

CARROT CUPCAKE VG

$4.00

CHOCOLATE BROWNIE GF

$5.00
Please note: Paper plates, utensils, napkins, serving utensils, and cups/lids (drinks) all included in pricing (Available upon request).
For complete descriptions and dietary options of all sandwiches, salads, and other menu items, please refer to our Daily Menu.
Download PDF
Complete Meals
Selection of individually wrapped half sandwiches, salad, side, & dessert
Petite (Feeds 5-7)

• Choose your own combination of 5 sandwiches from the following: Crunchy Chicken, Garden Sammie, Egg Salad
• Choice of Seasonal Harvest Salad or Asian Chicken Salad
• Choice of Pickles, Chips, or Tuscan Kale
• Cookie Platter

-- &nbsp$150

OPTIONS: Add additional dressing 8oz $4.5

Small (Feeds 8-10)

• Choose your own combination of 8 sandwiches from the following: Crunchy Chicken, Garden Sammie, Egg Salad
• Choice of Seasonal Harvest Salad or Asian Chicken Salad
• Choice of Pickles, Chips, or Tuscan Kale
• Cookie Platter

-- &nbsp$199

OPTIONS: Add additional dressing 8oz $4.5

Medium (Feeds 11-15)

• Choose your own combination of 11 sandwiches from the following: Crunchy Chicken, Garden Sammie, Egg Salad
• Choice of Seasonal Harvest Salad or Asian Greens
• Choice of Pickles, Chips, or Tuscan Kale
• Cookie Platter

-- &nbsp$300

OPTIONS: Add additional dressing 8oz $4.5/16oz $9

Large (Feeds 16-20)

• Choose your own combination of 16 sandwiches from the following: Crunchy Chicken, Garden Sammie, Egg Salad
• Choice of Seasonal Harvest Salad or Asian Chicken Salad
• Choice of Pickles, Chips, or Tuscan Kale
• Cookie Platter

-- &nbsp$392

OPTIONS: Add additional dressing 8oz $4.5/16oz $9
Picnic Platters
Selection of individually wrapped half sandwiches & a side
Petite (Feeds 5-7)

• Choose your own combination of 5 sandwiches from the following: Crunchy Chicken, Garden Sammie, Egg Salad
• Choice of Pickles, Chips, or Tuscan Kale

-- &nbsp$86

Small (Feeds 8-10)

• Choose your own combination of 8 sandwiches from the following: Crunchy Chicken, Garden Sammie, Egg Salad
• Choice of Pickles, Chips, or Tuscan Kale

-- &nbsp$129

Medium (Feeds 11-15)

• Choose your own combination of 11 sandwiches from the following: Crunchy Chicken, Garden Sammie, Egg Salad
• Choice of Pickles, Chips, or Tuscan Kale

-- &nbsp$177

Large (Feeds 16-20)

• Choose your own combination of 16 sandwiches from the following: Crunchy Chicken, Garden Sammie, Egg Salad
• Choice of Pickles, Chips, or Tuscan Kale

-- &nbsp$247
Local Market Sides
Tuscan Kale

• Small - Serves 8-10 -- &nbsp$8

• Large - Serves 16-20 -- &nbsp$70

Housemade Potato Chips

• Small - Serves 8-10 -- &nbsp$27

• Large - Serves 16-20 -- &nbsp$48

Housemade Dill Pickles

• Small - Serves 8-10 -- &nbsp$27

• Large - Serves 16-20 -- &nbsp$48
Boxed Lunches
8 person minimum
Sandwich

(choice of Chips, Pickles, Tuscan Kale, or Chocolate Chip Cookie)

• Crunchy Chicken Box -- &nbsp$16.25

• Garden Sammie Box -- &nbsp$14

• Egg Salad Box -- &nbsp$15

• Banh Mi Box -- &nbsp$15.5

• Gulf Seafood Box -- &nbsp$18.5

Salad

• Seasonal Harvest Salad -- &nbsp$14.5

• Asian Chicken Salad -- &nbsp$16.25

• Garden Sammie Salad -- &nbsp$14

• Egg Salad -- &nbsp$15

• Crunchy Chicken Salad -- &nbsp$16.25

• Vegan Taco Salad -- &nbsp$16
Group Salads
Seasonal Harvest Salad

• Small - Serves 8-10 (half sized portions) -- &nbsp$75

• Large - Serves 16-20 (half sized portions) -- &nbsp$148

OPTIONS: Add Roasted Chicken -- Small $35/Large $58 or Tofu -- Small $25/Large $45; Add Shrimp -- Small $45/Large $68; Add additional dressing 8oz $4.5/16oz $9

Asian Chicken Salad

• Small - Serves 8-10 (half sized portions) -- &nbsp$85

• Large - Serves 16-20 (half sized portions) -- &nbsp$165

OPTIONS: Add additional dressing 8oz $4.5/16oz $9
Cookie Platter
Chocolate Chip Cookie Platter

(individually wrapped)

• Small (12 pieces) -- &nbsp$33

• Large (24 pieces) -- &nbsp$65
Drinks
Seasonal Lemonade

Gallon (serves 16) -- &nbsp$42

Katz Black Tea

Gallon (serves 16) -- &nbsp$35

Bottled Water

-- &nbsp$2/ea

Sparkling Water

-- &nbsp$3/ea
Slide 1 of 5
Slide 2 of 5
Slide 3 of 5
Slide 4 of 5
Slide 5 of 5