Main content starts here, tab to start navigating
ATX Pop-up
We've Moved!
We'll be in a new temporary location at Kitchen United Mix 8023 Burnet Road, Austin 78757
Now Open for Takeout & Delivery
Menus
All deliveries just $5 when ordering using the 'Order Now' link below!
UNDERSTAND OUR MENU: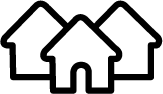 NEIGHBORHOOD FAVORITES
V VEGETARIAN VG VEGAN GF GLUTEN FREE N CONTAINS NUTS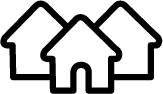 NEIGHBORHOOD FAVORITES:
THIS ICON MEANS THE DISH IS EXCLUSIVE TO THIS LOCAL FOODS. PERHAPS IT HIGHLIGHTS SEASONAL INGREDIENTS OR REFLECTS OUR CHEF'S STYLE OF CUISINE, A FAVORITE PREPARATION OR UNIQUE RECIPE. ENJOY.
SOME OF OUR HIGHLIGHTED VENDORS:
Over-Stuffed Sandwiches
Served with your choice of two Market Sides or a cup of soup

Sub Gluten-free Wrap 2.5
GARDEN SAMMIE VG

BRUSSELS SPROUTS, AVOCADO SPREAD, HUMMUS, PICKLED RED ONION, TOMATO, CURRIED CAULIFLOWER, LOCAL SPROUTS, CIABATTA

$12.00

TRUFFLED EGG SALAD V

HOUSE MADE TRUFFLED EGG SALAD, MIXED GREENS, TOMATO, PARMESAN, AIOLI, PRETZEL BUN

$13.50

"CRUNCHY" CHICKEN N

OVEN ROASTED CHICKEN BREAST, NUT-SEED CRUMBLE, CRUSHED CHIPS, TOMATO, HOUSE PICKLES, ROMAINE, PROVOLONE, BUTTERMILK RANCH, PRETZEL BUN

$15.00

OYSTER MUSHROOM PO' BOY VG

CORNMEAL CRUSTED OYSTER AND BUTTON MUSHROOMS, HOUSE REMOULADE, SHREDDED CABBAGE, SLICED TOMATO, DILL PICKLES, SHAVED RED ONION, JALAPENO RELISH, FRENCH ROLL

$12.50

AVOCADO BLT

CRISPY BACON, BABY ROMAINE, HEIRLOOM TOMATO, FRIED FARM EGG, AIOLI, HARVEST WHEAT

$16.00

BANH MI

ROASTED FALCON LAKE FARMS PORK, PICKLED ONION, CUCUMBER-CARROT SLAW, CILANTRO, JALAPENO, SAMBAL, AIOLI, FRENCH ROLL

$14.00

SUBSTITUTE LOCAL NON GMO SAN SAN TOFU FOR PORK AND HOUSE VEGAN AIOLI TO MAKE VEGAN VG
Market Sides
TUSCAN KALE GF N V

PINE NUTS, PARMESAN, GOLDEN RAISINS, CHILE FLAKE, LEMON JUICE

$2.50

HOUSEMADE CHIPS GF VG

OLD BAY SEASONING

$2.00

DILL PICKLE SPEARS GF VG

HOUSE BRINED TURMERIC PICKLES

$2.00

SEASONAL FRUIT GF VG

TEXAS STRAWBERRIES, ORANGE SEGMENTS, AND THAI BASIL

$2.50

RED POTATO SALAD GF V

FARM EGG, AIOLI, CREOLE MUSTARD, DILL, HONEY

$2.50
Soups
Cup - 4 / Bowl - 7.5
OUR CLASSIC CHICKEN POSOLÉ GF

POBLANO, GREEN CHILES, HOMINY, CILANTRO, TORTILLA STRIP & PUMPKINSEED GARNISH
Kids
Served with your choice of Housemade Chips, Dill Pickles, or Seasonal Fruit
Sub Gluten-free Wrap - 2.5
KIDS CRUNCHY CHICKEN SANDWICH N

CRUSHED CHIPS, PROVOLONE, BUTTERMILK RANCH, PRETZEL BUN

$9.50

KIDS PEANUT BUTTER & JELLY N VG

HARVEST WHEAT

$7.50

KIDS GRILLED CHEESE V

AMERICAN CHEESE ON HARVEST WHEAT

$7.50
Drinks
House Strawberry-Basil Lemonade -- 16oz Bottle GF VG

$4.00

Matcha Mint with Lime -- 16oz Bottle GF VG

Matcha mixed with fresh mint, fresh squeezed lime juice, and a hint of sweetness

$4.50

Rambler Sparkling -- Plain

$1.75

Rambler Sparkling -- Grapefruit

$1.75

Rambler Sparkling -- Lemon-Lime

$1.75

Richard's Rainwater Still -- 16oz can

$2.50
Soulful Salads
Add a protein to any salad Tofu 4 / Chicken 3/5 / Egg Salad 4.5 / Bacon 2.5
SPRING HARVEST GF N V

GREENS, PURE LUCK GOAT CHEESE, SUGAR SNAP PEAS, SPRING ASPARAGUS, BRUSSELS SPROUTS, PICKLED FENNEL, GLAZED RIO GRANDE PECANS, CHILI RUBBED APPLES, JOE'S ORGANICS SUNFLOWER SPROUTS, FRESH HERB VINAIGRETTE

$14.50

ASIAN CHICKEN SALAD GF N

SHREDDED KALE, GREEN CABBAGE, RED BELL PEPPER, SEEDED JALAPENO, ORANGE SEGMENTS, FRESH CILANTRO, SNAP PEAS, SHREDDED CARROT AND CUCUMBER, ROASTED CASHEWS, TOASTED BLACK SESAME SEEDS, CARROT-GINGER VINAIGRETTE

$16.00

SUBSTITUTE LOCAL NON GMO SAN SAN TOFU FOR CHICKEN TO MAKE VEGAN VG

CHOPPED GREEN SALAD V

CHICKPEA, FETA, AVOCADO, ROMAINE, ENGLISH CUCUMBER, GREEN OLIVE, SCALLION, HOUSE CROUTONS, FRESH HERBS, RED WINE AND SHALLOT VINAIGRETTE

$13.50

GARDEN SAMMIE AS A SALAD GF VG

ROMAINE, CRISPY BRUSSELS SPROUTS, AVOCADO PUREE, HUMMUS, PICKLED RED ONION, CURRIED CAULIFLOWER, TOMATO, LOCAL SPROUTS, LEMON VINAIGRETTE ON SIDE

$13.50

TEXAS CAESAR SALAD V

SHAVED BRUSSELS SPROUTS, ROMAINE, RAJAS (SEARED POBLANO PEPPER AND RED ONION), FRESH AVOCADO, HOUSE CROUTONS, PARMESAN, FRIED BRUSSELS SPROUTS, HOUSEMADE VEGAN CAESAR DRESSING

$13.50

LEAVE PARMESAN OFF TO MAKE VEGAN VG
Sweets
VERY VERY CHOCOLATE CHIP COOKIE V

CRISPY OUTSIDE, CHEWY INSIDE, AND INCREDIBLY CHOCOLATY

$4.00

CHOCOLATE CHUNK BROWNIE V GF

RICH, FUDGY, AND AMAZINGLY GLUTEN FREE

$3.50

HALF DOZEN CHOCOLATE CHIP COOKIES

$22.00
Swag
Super soft unisex sized t-shirts and baseball caps in trucker style and dad cap style &nbsp
Local Local Local T-Shirt

In white (sm/med) and espresso (lg/xl/2x) with local foods logo on the back (see below for images)

$20.00

Don't Hassle Me T-Shirt

In aqua (sm/med) and dusty blue (lg/xl/2x) with local foods logo on the back (see below for images)

$20.00

Red Trucker Hat

With white local foods logo

$25.00

Black Trucker Hat

With yellow local foods logo

$25.00

Charcoal Dad Cap

With white local foods logo

$25.00
Slide 1 of 5
Slide 2 of 5
Slide 3 of 5
Slide 4 of 5
Slide 5 of 5